WWCWD?
Mar. 12th, 2005
I'd like more traffic to Felt Up, but I always feel so weird when it comes to promoting it.. so I  hardly do.  It didn't seem nearly as awkward "pimping out" my other comic since it wasn't about me.
It's the whole self-promotion thing.  It seems right up there with cam-whoring.  I'm using myself/my life to attract attention to myself, although what I have to show may not be a pretty thing to see.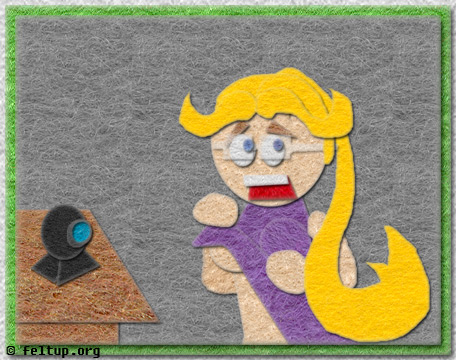 I'm not sure me "cam-whoring" would have a positive effect on traffic.  Either way, don't expect it to happen.
© 2021 feltup.org