Bubble factory
Sep. 6th, 2005
I have one talent that I seldom see in others and can say is some what unique. The only other person I've seen do it is my dad. Seeing him doing it was the reason I tried it in the first place.
The act involves forming a spit bubble underneath the tongue, maneuvering it to the top of the tongue, adding the perfect huff of breath for lift, and letting it fly off the tongue into the air..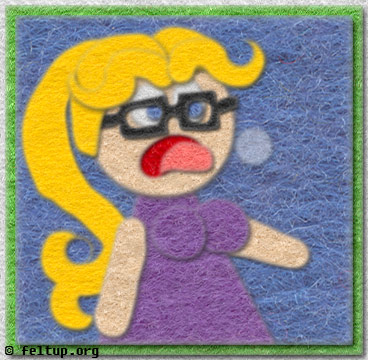 I've got an AVI of me doing it.. but it's a bit too graphic than I like to show.
© 2021 feltup.org